Wholesale Socks Chicago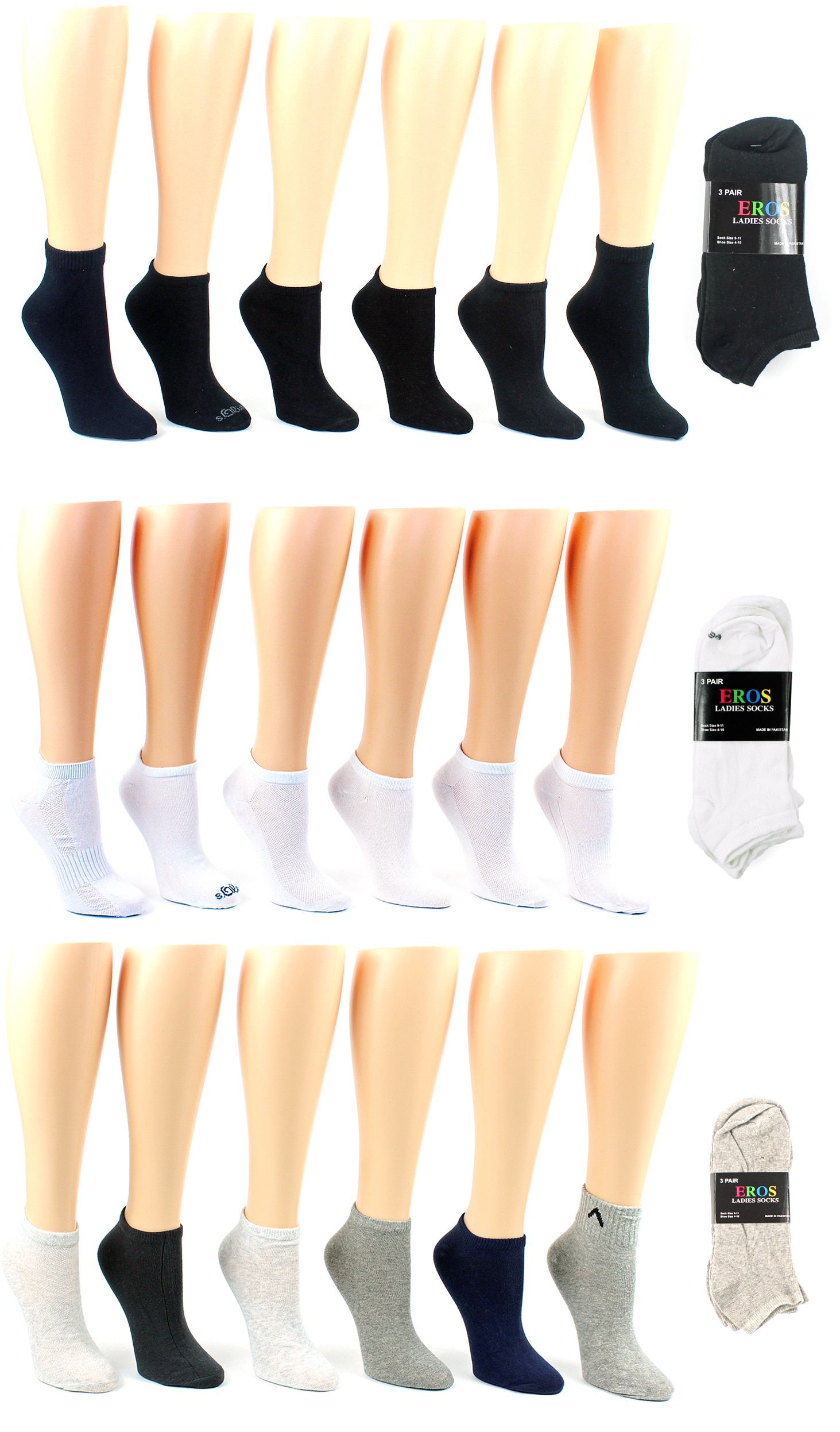 Looking for a cheap solution for your sock needs? Finding the right supplier for Wholesale Socks could be just the money-saving answer! Buying socks off-the-shelf for your business needs will quickly begin racking up expenses. If you need a large supply of socks, and especially if you are buying them to customize them later, buying off-the-shelf and paying end consumer retail pricing means you are overpaying by up to 70%! That can drain your budget fast, and leave you with limited funds for other parts of your project.
So, if you're looking for socks for your business or organization, Wholesale Socks are very likely the right option for you.
How Many Do I Have To Buy?
There's a common misconception that you have to be buying hundreds or thousands of pairs in order to qualify for wholesale pricing. While there are some suppliers out there who require bulk orders, typically you'll be able to place a much smaller order and still benefit from Wholesale Sock pricing. However, if you are buying a large amount of merchandise, you can certainly benefit from bulk order pricing on top of the wholesale discount!
Wholesale pricing is not aimed at the end consumer, it's primarily aimed at bulk purchasers (sports teams, organizations, etc.) who need a large supply of merchandise, and at businesses who plan to re-sell the produce to the end consumer. No matter which category you fall into, you can very likely find a supplier who has a broad enough range of socks to fit the needs of your company.
You Have Options
Once you have found a reputable supplier, you have countless options when it comes to selecting the right Wholesale Socks for your needs. You have different colors, brand, styles, sizes, and materials to choose from. Which kind you choose is entirely up to you, and will likely be dependent on what the end purpose of your product is. For example, you might wish to get colored socks to match your brand's color scheme, or perhaps you want colored socks to match a team color.
You might also look for white or light colored socks that can be printed on with ease. And, if you are looking for socks that you can print a design onto, you probably will go with a non-ribbed design so that the surface is as smooth and as flat as possible, meaning it will accept the design you place on to it more easily.
Whichever sock you decide to go with, taking advantage of Wholesale Sock pricing can save your business a huge amount of money.
Call us at 773-856-5350
Recent Posts
IR Hoodies—Are they Worth the buy?What are IR hoodies? Large Companies like Gildan and Anvil have r …

Basic T-ShirtsT-shirts are never going out of style. It's that simple! Whether it's a casual workd …

Wholesale Socks ChicagoLooking for a cheap solution for your sock needs? Finding the right supplie …