Wholesale Irregular T-Shirts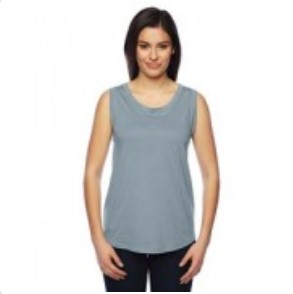 The average t-shirt costs about $2.97. This price varies depending on the size, color, style, brand, and it will also change depending on who you are buying from. But, even if you manage to get your t-shirts for a little less than that, the order can quickly eat up your budget.
If you're on the lookout for a cost-saving opportunity to lower the overall cost of your next custom screen-printing project, sourcing Wholesale Irregular T-Shirts might be the ideal option for your company!
What are Chicago Wholesale Irregular T-Shirts?
Wholesale Irregular T-Shirts are t-shirts that have a minor detail off, or a small flaw, that occurred during the manufacturing process. Typically, since they are considered not up to the manufacturer's standard, Wholesale Irregular T-Shirts will be unbranded because the brand either never applied the label since it didn't make it past quality control, or chose to remove the label since the item couldn't be sold as part of their standard lot.
For this reason, Wholesale Irregular T-Shirts drop in cost significantly. Here are some minor flaws you might expect to find with a Wholesale Irregular T-Shirt:
●The color might be slightly off from the advertised color. It might still look fine to your eye, but the brand didn't want to package it as it might not match the color it was supposed to be.
●There could be small holes that occurred somewhere along the manufacturing line. These holes may or may not be noticeable to end the consumer.
●There could be something else that went wrong during the manufacturing process, like a hem that was sewn crooked or a tag that was attached incorrectly.
Despite these minor flaws, most Wholesale Irregular T-Shirts are still entirely useable for most applications. Most defects won't be noticeable to anyone not looking for them and, in fact, even the person wearing the shirt might not catch them! That's why they can be a great money-saving opportunity for your next event.
When Can I Use Wholesale Irregular T-Shirts?
Whether or not you decide to use Wholesale Irregular T-Shirts to save money on your custom t-shirt project is up to you. There may be certain instances when you might not want to use irregular t-shirts, like when they will be given to customers or someone who needs to be satisfied with the product's overall quality.
However, Wholesale Irregular T-Shirts are a fantastic way to save money on the screen printing process for business functions (like your next corporate event for employees), bulk uniforms (like if you're handing t-shirts out to volunteers), and for fun-runs and other group and team events.
Call us at 773-856-5350
Recent Posts
Basic T-ShirtsT-shirts are never going out of style. It's that simple! Whether it's a casual workd …

Wholesale Socks ChicagoLooking for a cheap solution for your sock needs? Finding the right supplie …

Wholesale Irregular T-ShirtsThe average t-shirt costs about $2.97. This price varies dependi …